On World Ocean Day Gabon announces protections for sharks and rays; AGL to replace Liddell coal-fired power station with solar-and-hydro energy facility; and new research shows that reducing light in city buildings during bird migrating season would reduce collision deaths by 60%
These stories and more in today's Solutions Digest:
• The Gabon government and conservation NGO Wildlife Conservation Society have partnered to protect the world's sharks and rays with a new law to regulate catches and one to add a wide range of sharks and rays to their list of fully protected marine species. Read more at Mongabay #WorldOceansDay #worldoceanday2021
• VIDEO: Andrew Otaza cleared 7.000kg of trash from Miami's mangroves in 100 days. View at Ecowatch #generationrestoration
• A sustainable ground source heating system has been set up to heat a village near Falmouth in the UK – a UK first of this scale. Read more at The Packet
• New research demonstrates that reducing window lighting by half during bird migrating season would reduce overall building collision deaths by 60%. Read more at Inverse
• Architects have worked with the University of Technology in Sydney to create a new printed ducting system out of recycled waste plastic that has 90% less embodied carbon and is perfect for retrofitting existing buildings. Read more at The Fifth Estate
• Instead of police, crisis response teams that include a paramedic, a behavioural health clinician and a peer specialist, are being sent to an area in San Francisco with high homelessness that is experiencing a mental health crisis. The result? 199 calls without a single arrest. Read more at Whats Next Magazine
• Elliot Routledge (aka Numskull) has painted the words 'Never Too Late' as large as possible on a 40 by 10-metre wall adjacent to Ashfield train station. Read more at Australian Traveller
• Australia's biggest power supplier, AGL, is proposing to build a solar-and-hydro energy facility at the site of its Liddell coal-fired power station in NSW once the plant closes down in 2023. Read more at SMH
If you've enjoyed reading this Digest please consider making a donation to support not-for-profit stortyelling to change the story from the 'breaking news' to the 'fixing news' here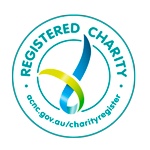 Please LIKE and SHARE to #OccupyFacebook and #OccupyTheNews to #ChangetheStory and spread the stories we need to hear.
#allinthistogether
You can also join The Big Fix Facebook Group to help share solutions stories.