G7 agree on 'historic steps' to make climate reporting mandatory; EPA rules to phase down manufacturing and use of HFCs; and more than 2000 American's participate in Ann Morton's 'Violet Protest' against polarization
These stories and more in today's Solutions Digest:
• Our young writer Annabel Pettit interviewed Blackheathen Jeffrey Crompton about his new podcast 'Mick and the Phatman Talking Music.' They touched on how music helped him survive Lockdown. Read more at The Big Fix Blackheath
• Duriung migration, tens of thousands of birds crash into skyscrapers in NY City. A few volunteer teams of bird paramedics rush in to help. Read more at Curbed
• Google said it would make changes to its global advertising business to ensure it did not abuse its dominance, bowing to antitrust pressure for the first time in a landmark settlement with French authorities. Read more at Reuters
• Project Drawdown ranked switching to alternative refrigerants one of the top 10 climate solutions we have in-hand today. The EPA's new rule to phase down the manufacturing and use of hydrofluorocarbons (HFCs) – the coolants used in air conditioners and refrigerators – will be a huge step forward on global climate action. The climate impact of this rule could be more than doubled if it's coupled with efforts to properly dispose of the refrigerants in the appliances already in people's homes and businesses. Read more at The Hill
• In a divisive year in American history, Arizona artist Ann Morton has led a decidedly nonradical 'Violet Protest' (violet not violent!) against polarization. More than 2000 people from all over the country produced violet handcrafted squares that used equal parts red and blue to stand for a set of values: respect for the other, citizenship, compromise, country over party and corporate influence, courage, candor, compassion and creativity. Read more at NPR
• VIDEO: Portugal's successful drug reforms 20 years on are being replicated in other European countries and parts of the United States. View at SBS
• Former Dutch vet Kees Scheepens is demonstrating an alternative to factory farming that puts animal welfare and sustainability first. Read more at The Guardian
• Community Groups have successfully collaborated to save England's chalk streams, one of the planet's rarest habitats. Read more at The Guardian
• The G7 nations have agreed on 'historic steps' to make climate reporting mandatory. Read more at Euroactiv
If you've enjoyed reading this Digest please consider making a donation to support not-for-profit stortyelling to change the story from the 'breaking news' to the 'fixing news' here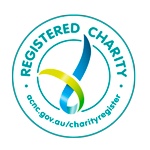 Please LIKE and SHARE to #OccupyFacebook and #OccupyTheNews to #ChangetheStory and spread the stories we need to hear.
#allinthistogether
You can also join The Big Fix Facebook Group to help share solutions stories.