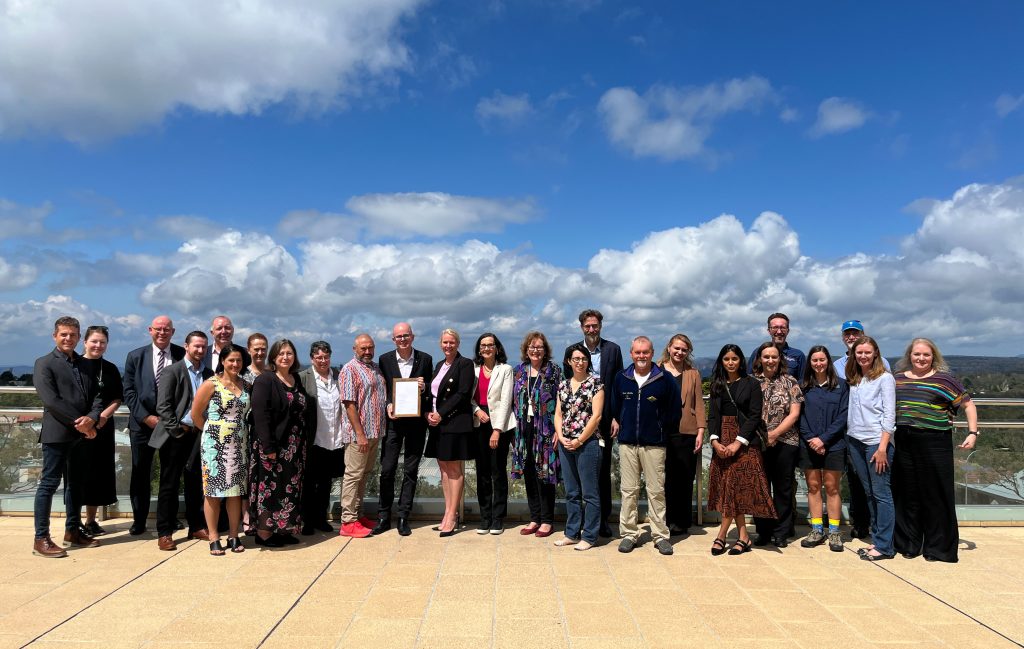 Blue Mountains City Council has just achieved ECO Destination Certification for the Blue Mountains region after completing a rigorous two year assessment and auditing process.
ECO Destination Certification is a global standard which is recognised by the Global Sustainable Travel Council (GSTC). In Australia, the ECO Destination Certification program is managed by Ecotourism Australia, in partnership with the World Wide Fund for Nature Australia (WWF-Australia). \
Blue Mountains City Mayor, Cr Mark Greenhill said: "This Certification is a big win for Blue Mountains residents as it will lead to more environmentally conscious visitors coming to our region. These are visitors who are more likely to stay longer, explore more and in doing so, have a richer, more authentic visitor experience while making a far greater financial and emotional investment in the region.
"Having the Blue Mountains recognised as a world leader in sustainable travel practices is a hugely exciting development for our community and an early boost for our region in 2023. Developing ecotourism strikes the perfect place in allowing us to grow our local economy while also preserving everything that makes our region so special – our incredible natural environment and unique, cultural and social heritage."
Blue Mountains City Council CEO, Dr Rosemary Dillion, said: "I'm incredibly proud of the hard work and dedication of Council staff over the past two years that has led to this outstanding result. I'm also delighted to see Council's numerous sustainability initiatives such as establishing the Blue Mountains Planetary Health Initiative and action on climate change that have contributed to our region receiving global recognition in this way."
Ecotourism Australia is proud to have partnered with WWF-Australia to facilitate a framework for sustainable recovery for the tourism sector for the Blue Mountains. Their commitment to continuously improving holistic sustainability is a significant achievement for local businesses, the community and the council. Congratulations to the Blue Mountains region on this feat."
WWF-Australia and Ecotourism Australia joined forces in 2020 to support bushfire-affected regions, such as the Blue Mountains, to recover and gain their ecotourism certification.
"The Blue Mountains is home to some of our most iconic landscapes, but it has also been hit by some of the most devastating fires in recent history," said Darren Grover, WWF-Australia's Head of Healthy Land and Seascapes.
"We're thrilled to see the Blue Mountains bouncing back with such a strong focus on sustainability and tourism experiences that are good for people and nature.
"Ecotourism is the only way for many people to experience Australia's amazing wildlife and wild places, so it's vital that this industry is made as sustainable and nature positive as possible."
Over the past two years, Council has been supporting local tourism operators to achieve ECO Certification by contributing cash subsidies as well as one-to-one business coaching.
To find out more about how you, or your business can gain ECO Certification go to: https://www.bmcc.nsw.gov.au/ecotourism